How to Verify Your Facebook Business Page ??
TUTORIAL: Facebook Business Page Verification
As Facebook and Social Media in general becomes more prevalent, it is important to take advantage of all the different opportunities to set your business apart from the competition. Facebook has recently launched an option for Business Pages to become "Verified"
 as an authentic company.
Google and Bing both mail out postcards with a PIN that you enter online to get verified. Facebook allows a simple phone call to the registered business phone number to get verified.
The reason this is so important is that verified businesses tend to appear higher in the search results. Facebook users have began searching on the Facebook platform for products and services. This means your business may be missing out on searches by your potential customers!
Simple Steps to Verify Your Facebook Business Page
The first step is to login to your Facebook Business Page on a computer (mobile devices often have trouble completing these steps).
Next, click on the Settings tab that appears on the top right of your screen.

Next, click on the "Verify this Page" link that appears within the Page Verification row.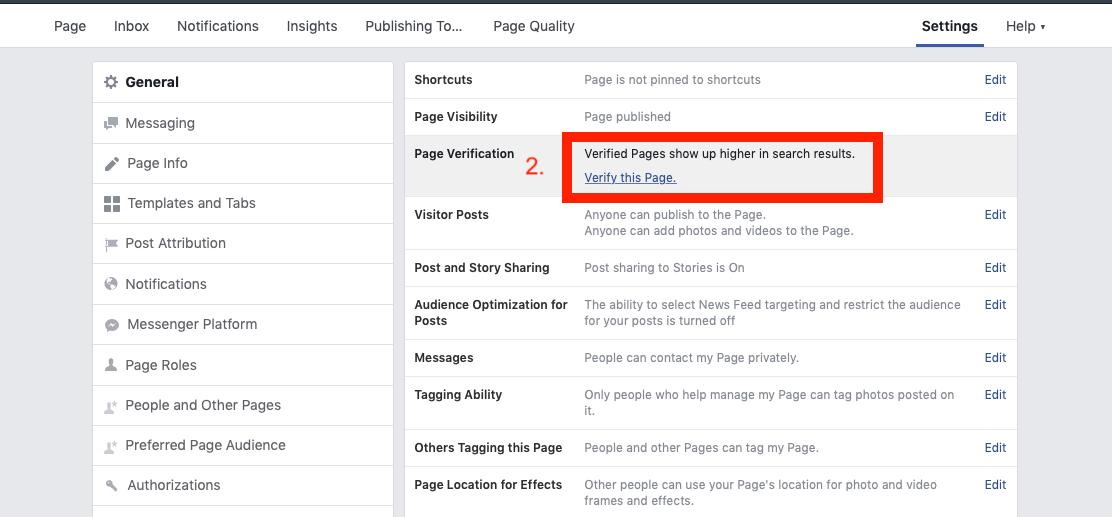 Finally, click on the link that reads, "Verify this Page with a phone number instead." You will then be given the option to make a phone call to the registered phone number of your business.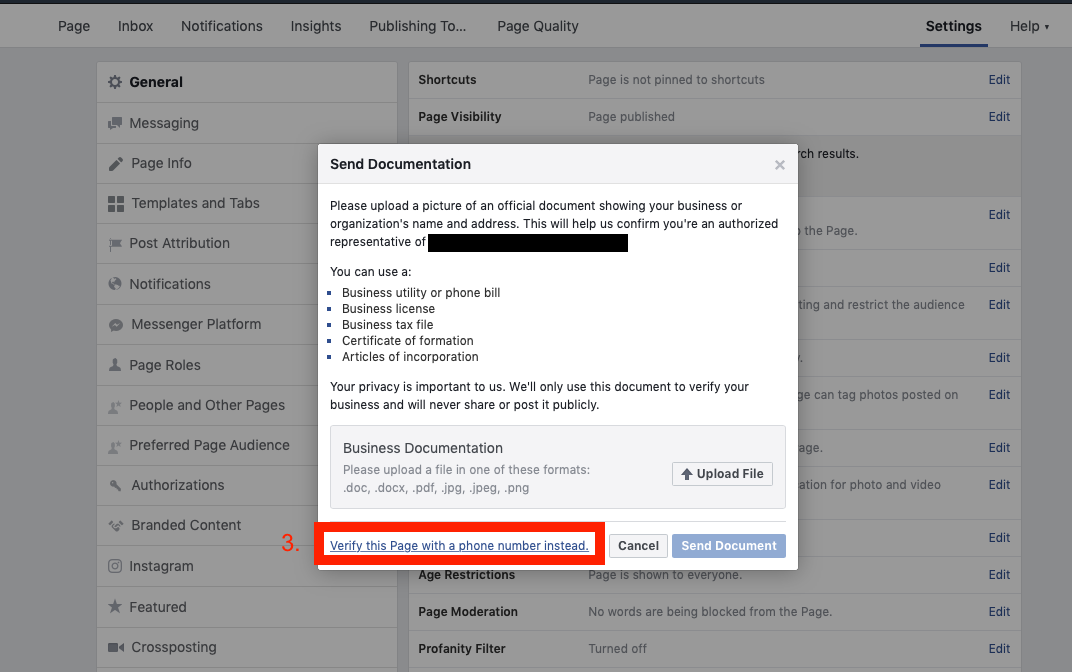 Simply answer the phone and type in the verification PIN to complete the process. It's that easy!
What's Next?
We're all set! Your business is now officially "Verified" by Facebook and you will soon notice the gray check mark
 appear next to your business name on your profile. This is the indicator that allows users to know your Business Page is authentic. You will also notice your company start showing higher in the search results if you inquire about a product or service that your company offers.
Feel free to contact us directly with any questions or concerns you may have. Call Us Now or send an email to taylor@mrpipeline.com
For more information, please read the official Facebook support document on the steps to verify your business.
If you have any questions or need some more guidance, feel free to contact Mr. Pipeline today at (561) 899-3043 or Info@MrPipeline.com