Drastically Increase Your Revenue With a Sales Ready Template
FOR SERVICE BUSINESSES
Website Design
When it comes to making more money online, the best starting point is making sense of your website. Is it built like an informational brochure or is it built to convert visitors into customers? If your website is not mobile-friendly, easily navigated, and structured to extract leads, you are absolutely leaving money on the table. Our award-winning web team will ensure you are set up to win.
BUILT TO CONVERT WEBSITE VISITORS INTO CUSTOMERS
If you are a local home service provider that wants a website to that will drive in more sales then look no further. Our lead machine template will be the last website you will ever need. It's mobile friendly, beautiful and built with one goal in mind- the pour in new customers! From mobile "call now" and "text now" buttons to lead forms and compelling pics and videos, it has everything you need to perform at the highest level.
"Fantastic site and looks awesome on mobile. Our company has increased website leads by 15% since we built our Lead Machine. Highly recommend this template if you want to increase your sales." Read More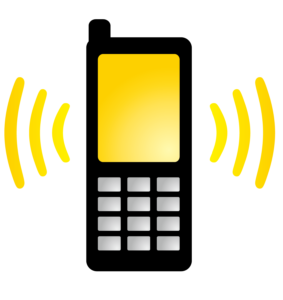 WE MAKE YOUR PHONE RING!
We love making our clients phones ring! That's why our Lead Machine Templates are built to drive in new inbound calls. We implement features that are designed to funnel in new business left and right such as mobile call now buttons, custom offers and more. Contact us today and experience the difference when your site is built to increase your lead flow. We are firm believers that when you have a sales ready site that performs at the highest level, you are setting your business up to increase sales by at least 10-15%.
THE WORLD HAS GONE MOBILE
As of today, there are over 3 billion searches on Google per day. With that said, 94% of Smartphone users look for local information on the phone. That's why we develop our websites with the current trends in mind. Our mobile websites are not only built to capture leads but are also built with a simplistic strategy of getting your phone to ring. Our developers will integrate One Touch Call Now Buttons and Chat Features that drastically open up your lead flow.
We ensure that our marketing solutions are exclusive to you in your market segment. You will, therefore, be at an advantage when you hire Mr. Pipeline.
Contact us today for more information.
You Own Your Website
At Mr. Pipeline, we protect our clients and what belongs to them. In our journey as one of the fastest growing digital marketing companies in the country, we come across so many clients who've explained the nightmares they've faced working with other marketing companies. From holding business owners domains hostage to not properly advising clients for the long-term, we've heard it all.
We make it clear from the start. Any digital assets we build or help develop are completely owned by our clients. Most business owners aren't aware of the importance of owning digital assets. When you join our team, you can rest assure we will explain how to make sure you are protected for good.
23 Point Lead Machine Checklist
1. Mobile and Tablet Friendly
2. Optimized Navigation Bar [Integrated Logo and Call To Action Button(s)]
3. Vibrant Color Combination
4. Floating Call Now and Text Now Widget
5. SSL Certificate
6. Clear Value Proposition
7. Optimized Page Speed
8. Above the Fold Information (Who, What, Where & Why)
9. Compelling & Exciting Heading (Short Description of What & Why)
10. Simple Conversion-based Short Forms (Name, Email, Phone, Interested In)
11. Call To Action Buttons
12. Add a Discount or Offer
13. Localized (Map, Service Areas and City List)
14. Service Benefits
15. Zero Distraction Formula
16. Trust Signals (Licensed & Insured)
17. Primary Service Pages showcase Other Services
18. Review Section showcasing Real Reviews
19. Directional Cues
20. Social Media Profile Icons with Link outs
21. Optimized Footer
22. Vertical Specific Stock Photos
23. Testing, Testing, Testing! (Calls and Forms)
Optional Components
1. High Quality Assets (Logo, Videos, Service & Family Pictures, Headshots)
2. Owner Statement
3. Service Guarantee and/or Price Match Guarantee
4. Personalized & Unique "About" Page
5. Unique Advantage (Veteran, etc.)
6. Rich Details (# of Happy Customers, Completed Jobs, Team Members)
7. Storytelling Text and Content
8. Awards, Badges and/or Accolades
9. Watch Video Button
10. Inbound and Outbound Links
11. Review Widget and Scrolling Testimonials
12. Accepted Payment Methods
13. 24/7 Live Chat
*Onsite SEO, Image Optimization and/or any other Search Engine Optimization efforts are not included unless client subscribes to an SEO Package.
*Optional Components are not included in the Lead Machine Package and are subject to an hourly rate.
Lead Machine
Total Cost: $345/m
10 month payment plan
10 Pages

Sales Ready Template Website

Timeline

Weekly (Recurring)
Hosting

Setup Fee:

$395

$200 OFF

with 10-month agreement,
call for details
Start Now
What You Need To Know
INCLUDES:
– 10 months of Hosting
– Minimal text content
– Stock Images
– SSL Certificate
– Back ups
– Theme & Plugin Updates
DOES NOT INCLUDE:
– Customizing the template framework
– Integrating 3rd Party Software Codes
– Logo or Graphic Design
– Additional pages
– Custom email addresses
IMPORTANT NOTES
– Website ownership: Client fully owns website files and database once it's paid for
– Hosting & Web Care: $69 per month and month to month thereafter
– Additional pages: $125 per page (includes minimal text and stock images)
– Software integration: $150 one-time fee
– Domain purchase: If client doesn't have a domain, our agency will purchase one and add $50 to your first monthly payment
– Email Address: If client would like a custom email such as name@companyname.com, our agency will add $7 per email to your monthly payment