Google, Facebook & Microsoft Ads Management
FOR LOCAL BUSINESSES
Every business and every market is completely different in it's own way. That's why our team does extensive research and planning before we execute our winning game-plan. Our ultimate goal is to make sure our clients smoke their competition.
Expert Ads Management from a Google Partner
Your campaign will be managed by a team of experienced Local PPC Management experts who have been trained to maximize results on Google Ads, Facebook Ads, and Microsoft Ads. At Mr. Pipeline we are a Google Partner and a Google Analytics Certified Partner. We have been able to achieve this by being screened, trained, and have extensive product knowledge.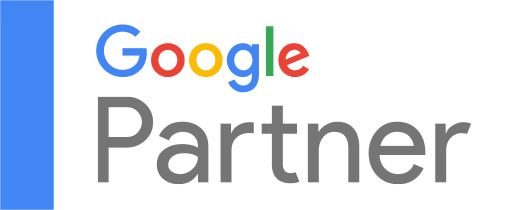 Your Stats Anywhere, Anytime
The Mr. Pipeline Results Dashboard is our client software that allows you to have real-time reports. This gives you access to measure how much your business has improved. At Mr. Pipeline we believe in being transparent with our clients. We will never hide anything from you. We are bringing back traditional values and simplicity into the 21st century.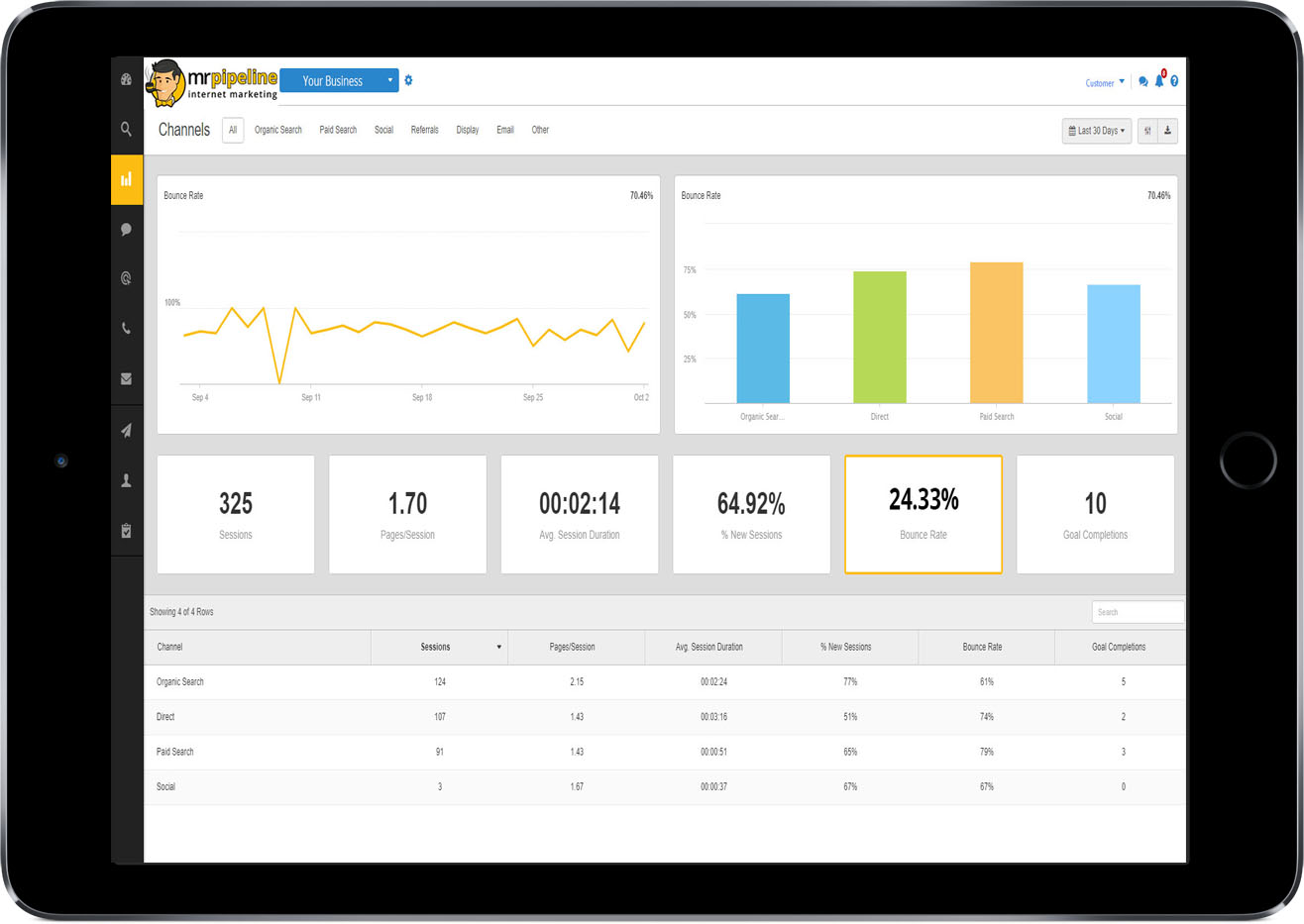 Google Ads Management Done Right.
One of the benefits of Mr. Pipeline is that we are a team of lead generation experts at our core. Our knowledgeable staff are up to date with the current practices to ensure the best results possible. When you work together with Mr. Pipeline, we are a true business partner dedicated to your success. Whether you need an extremely targeted campaign built out or would like to run display banners, the goal is to always gain more leads. This is our strong-suit. Allow our award winning agency to make a real difference in your bottom line. Contact us today!

Call Analytics & Recordings
At Mr. Pipeline we have partnered with the leading providers of Call Analytics and Recording. This gives us the best tools in the industry to better analyze your business and pivot as needed to improve.
Tracking Code Installation
To better improve your results we have included Google Analytics backend code to keep track on your conversion rate. This allows you to view if the keywords and campaigns are converting. Using this information we can optimize your account.
Pro Package
Monthly Ad Spend: $1000 - $1,999
$495
per month plus ad spend
Platforms:

Google Ads

Account Build-out:

Yes

Landing Pages:

Yes

Review Generation Software:

Yes

Timeline:

Yes

Account Management:

Monthly

Mr. Pipeline Reporting:

Yes

Google Analytics:

Yes

Goal Setting:

Yes

Call & Conversion Tracking:

Yes

Local Targeting Approach:

Yes

Setup Fee:

$395

$200 OFF

with 6-month agreement,
call for details
Start Now
Plus Package
Monthly Ad Spend: $2,000 - $4,999
$645
per month plus ad spend
Platforms:

Google Ads

Account Build-out:

Yes

Landing Pages:

Yes

Review Generation Software:

Yes

Timeline:

Yes

Account Management:

Monthly

Mr. Pipeline Reporting:

Advanced

Google Analytics:

Yes

Goal Setting:

Yes

Call & Conversion Tracking:

Yes

Local Targeting Approach:

Yes

Setup Fee:

$495

$200 OFF

with 6-month agreement,
call for details
Start Now
Premium Package
Monthly Ad Spend: $5,000+
15%
per month of total ad spend
Platforms:

Google & Microsoft

Account Build-out:

Yes

Landing Pages:

Yes

Review Generation Software:

Yes

Timeline:

Yes

Account Management:

Custom

Mr. Pipeline Reporting:

Advanced

Google Analytics:

Yes

Goal Setting:

Yes

Call & Conversion Tracking:

Yes

Local Targeting Approach:

Yes

Setup Fee:

$595

$200 OFF

with 6-month agreement,
call for details
Start Now