Our Core Values, Mission and Vision Statement
At Mr. Pipeline, we stand for greatness on every level. Not because we are perfect but because we work hard to be the best small business marketing company in the country. Our culture is built on doing our very best in every moment. That means that we are okay with making mistakes and learning from them. That means we take risks and often hit the bullseye. When we don't, we learn and continue to push forward but this time wiser.
That means we put our heart into everything that we do. We are proud to serve others and help our clients achieve greatness in their businesses. We are proud to love where we work and have a career and life built on meaning and purpose. We are Mr. Pipeline.
Core Values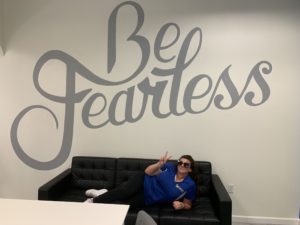 Our core values are based around the word FEARLESS.
Family: We treat each other with love and respect. If there's ever any issues, we address them head on and work together to be even stronger than before.
Excellence: We always strive to be the best in everything we do. We are big believers in continuous improvement and ensuring we communicate at an excellent internally with our team and externally with our clients.
Authentic: We are an extremely intentional and genuine team. We believe that when you lead with transparency, trust and relationships thrive at the highest level.
Relentless: We always do our best to over-deliver and go as far as we can to hit our targets. We are are always learning, always creating and always growing.
Lion: We are brave, bold, courageous and hunt down goals like no other. Our organization has heart and will fight to make sure our clients are dominating on the web.
Extraordinary results: We are obsessed with making sure our clients are crushing it online. We have no interest in average but rather strive to make sure winning is a habit.
Service: We are dedicated to serving others at the highest level. We are a mission-driven company that not only strives to serve our clients at the highest level, but also our community. We "Give Back" to those in need and are always leading with selfless service.
Systems focused: We pride ourselves on working smarter not harder. Our systems and processes are second to none which propel clients results to the next level. These processes also create massive clarity for our team which creates true satisfaction and allow us to focus on doing our very best work.
Our Mission
To help small business companies excel online through our passion, talents and commitment to excellence
Our Vision
To be the most trusted small business marketing agency in the world