Why Is the Google Local 3-Pack Important?
If you're a local business that needs more consumers and more traffic to your site, than you should consider paying more attention to Google's local 3-pack. Being in the top 3 in Google maps leads to more traffic to your site and it gets the phone ringing. This is another way to also get relevant traffic, and to show up for many variations of the keyword you're ranking for. It's like a secret pathway to getting on top of the page over the organic search, your Brand gets more exposure, so you can get more clicks.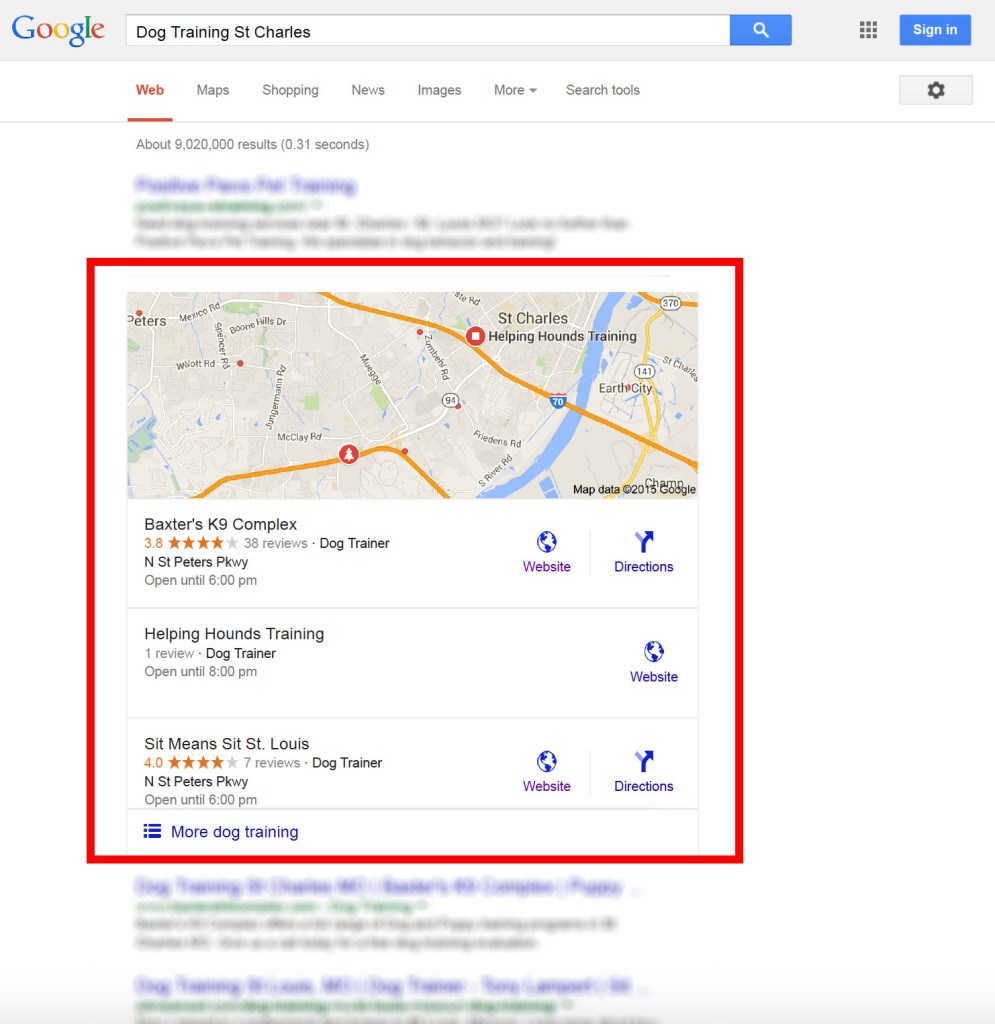 How to get in the Local 3-pack
GMB (Google My Business)
To get in the local 3-pack, the first thing to do is to make sure your GMB (Google my business) is setup correctly. Make sure your name, address, and phone number are correct and everything is verified by Google. You need to have the right categories for your business and put as many categories that's necessary and related to the service that you do. Add photos of your work and your area and add the hours that your open for service, make it look interactive.
Site Structure
You should have your site structured in a way that makes since to the consumer and the google crawlers. It should be something like this:
Header H1
Sub heading H2
Text
Internal link
Driving directions map
Don't forget to add your keywords, categories, variations of your keywords and the city that you are ranking for, so google can recognize how relevant you are to the niche and the city and boost you up in the maps listings. Also, the main keyword should be more specific, instead of ranking for a broad keyword like lawyer, you should narrow it to criminal defense lawyer to make it easier to show up on maps. It can be very difficult for inexperienced players to select a secure mobile casino website. Our friends from https://casinomech.in are going to assist with this objective. See their posts on Indian mobile casinos and discover what features are vital in mobile casino online sites. Besides, their experts explain whether it's more convenient to launch mobile casino titles on a site or a phone app. With these experts' help your online gambling adventure is going to be much more enjoyable.
Driving Directions Map
Now the driving directions map is a very powerful thing when your working to get in the 3-pack because it triggers relevancy to where you are. If you don't see your GMB on google maps and you got to zoom in to get your GMB to show up, adding driving directions to your site can help you get unfiltered, and Google will show your GMB in mobile a lot more for local consumers in your area. So, driving directions are a huge thing to help you rank in maps and the 3-pack overall is very important to get more traffic and to get the phones ringing.