HELPING YOU BECOME AN INDUSTRY LEADER
Just as it is with all businesses, Internet marketing is important to sports-related websites. Of course, there are different techniques that should be used for each business type. Finding the method that works best for your company will lead to more traffic to your website and greater success overall and this is where sports internet marketing comes in.
If your sports website is geared toward one particular sport, you can change your advertising based on what season the sport is in. If your website focuses on basketball alone, then you can push for additional marketing during the season or when important events are happening in the off-season.
Marketing Strategy For Success
You don't want to pay too much for advertisements that aren't necessarily relevant in the off-season. Do your best to figure out when most of your website's visitors actually find your website. Chances are this will be in the regular season or when trades and drafts are occurring.
You should use a form of Internet marketing, like SEO (search engine optimization) or PPC (pay-per-click) to get your site to appear in search engine results. This is one of the only ways for potential visitors to locate your website. You can also utilize social media to get more traffic to your website. Unless your viewers have visited your website before, they likely won't be typing in the web address alone. This is where SEO and PPC come into play.
Attractive Website With Accurate Information
In order to keep your visitors on your website, you need to make sure that your information is accurate. You will also want to make everything very visually pleasing. This might include videos and pictures. If your visitors enjoy your website, they will be more likely to stick around and come back.
It all begins with getting visitors to find your site through a search engine or social media. With the right sports Internet marketing like Mr.Pipeline, your website can continue to grow.
We ensure that our marketing solutions are exclusive to you in your market segment. You will, therefore, be at an advantage when you hire Mr. Pipeline.
Contact us today for more information.
WELCOME TO TRANSPARENCY
View campaign statistics, contact your account manager and much more. With the Mr. Pipeline Client Dashboard you can spend more time running your business and less time sifting through performance reports.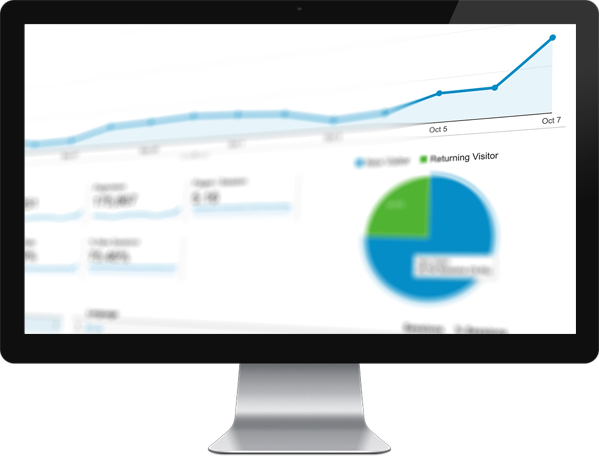 WE ARE SMALL BUSINESS MARKETING EXPERTS
This is not our first rodeo. Our staff is completely dedicated to your success. From our account managers and production staff to our leadership team, we've got you covered.
POWERFUL FACTS
Numbers don't lie. We take pride in doing excellent work for our clients. Check out some interesting facts below.

Yes You Can Tutoring SARAH CHRISTIANSEN
I have been searching for a website service that would help me out with my new tutoring business. I needed someone that I could trust and feel comfortable with. My son recommended Mr. Pipeline Internet Marketing. They were perfect! My account manager immediately put my website up front of his team for all to see. He has been very patient with me, always answering my many questions. He is also very friendly and has my best interest at heart. He keeps in touch with me and asks me how my business is doing from time to time, which I so appreciate! Having your own business is a lot of work. Knowing that Mr. Pipeline has my back when it comes to getting my name out, is of great comfort. I highly recommend Mr. Pipeline for any small business that wants that professional and personal touch.
WHO WE ARE
By partnering with Mr. Pipeline, you get the benefit of a full team that is dedicated to your online success. Our experts are highly experienced and knowledgeable in every aspect of your online strategy. From IT to custom code to SEO to Google AdWords and much more, our pros have the experience to fully execute in a timely fashion.
What's the best part about working together with Mr. Pipeline? Unlike what you might find at other marketing companies, your team won't be a sea of anonymous faces. We get to know our clients on a personal level that allows us to understand your needs as a business owner. We'll know your name, your specific gameplan, and the best way to help you and your business. That's because when it comes to marketing businesses in the home services sector, we know what we're doing. Having helped hundreds of businesses and earned recognition as a Google Partner, we have proven we have what it takes to help you succeed. At Mr. Pipeline, we know how to get results and we know how to get them quick.